PREMIER CONSTRUCTION SERVICES

Premier Construction Services, Inc. Address: P.O. Box 389 Derby, Ks 67037 Phone: (316) 440 - 2740 Fax: (316) 440 - 2741

All Rights Reserved Copyright © 2011 Website Design by Premier Marketing Management, Inc. ​

Welcome to Premier Construction Services, Inc.

Premier Construction Services is a fully insured, structural wood framing contractor located in Wichita, Kansas. Our team consists of experts that have been delivering full service wood carpentry to the construction industry for over 25 years. As full service wood carpentry experts, we regularly complete a variety of projects in both commercial and residential throughout the nation. Premier Construction Services offers our valuable knowledge and skills to every project. No job is too large or small; we are ready to frame your project whether it is a multi-story hotel or a single room home addition. PCS has you covered.

Please consider adding Premier Construction Services to your permanent bid list, and give us the opportunity to display the valuable long term benefits of working with us. Please look through our website to view our valuable products and services to determine how Premier can best fit your needs.

We Specialize In:

- Prefabricated Framing Components

- Wall Panel Labor/Installation

- On-site Labor/Installation

- Turn-key Framing Packages (including windows and doors)

Turn-key Siding Packages

Here are a few of the many General Contractors 

we call customers.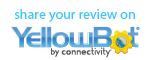 Find Us At

______________________ _